REGISTRATION
Please complete the REGISTRATION FORM to register for the upcoming conference.
The deadline for online registration is extended to February 15th, 2018
Please note, that you must first register in the scientific network: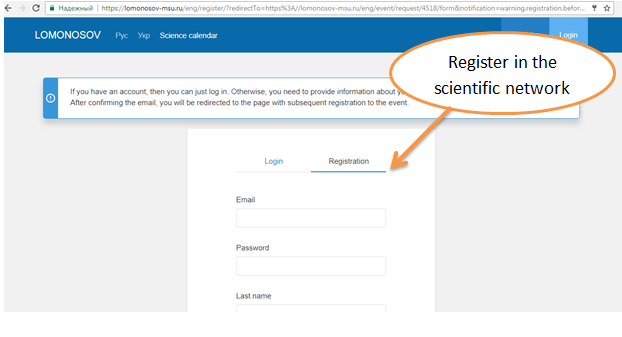 Then you receive the confirmation letter in your email.
By following the hyperlink in the letter you should confirm your registration at the science network and complete the registration form for the conference: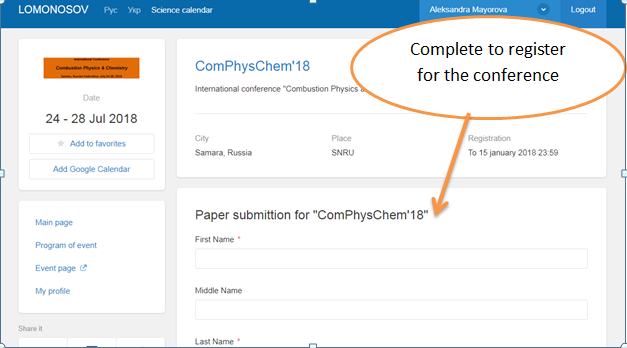 The system will confirm your successful registration.